Crowfall Campaign Types
Been thinking about Campaign types. In an Infected World Campaign, the Balance faction's victory condition requires them to ensure that the Order and Chaos factions do not accumulate more than a certain percentage of victory points than the other. This results in a unique practical goal for the Balance faction that will no doubt require more complex tactics than that of the other two factions.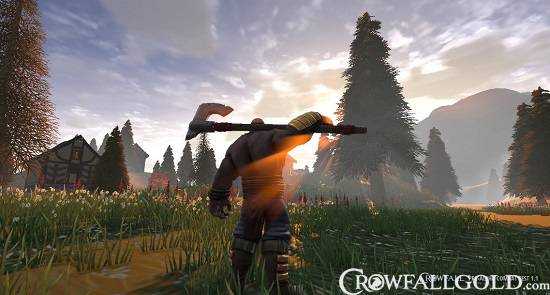 It occurs to me that guilds will in most cases have members of multiple factions in their ranks, so that if and when they play in an Infected World Campaign, a single guild will have players on each of the three teams. This seems like it will naturally benefit and support the type of gameplay the Balance faction will have to undertake, and cause trouble for that of the Chaos and Order factions.
For example, knowing how many victory points each side has will be vital. I assume there will be no in-game scoreboard providing this information, so it would have to be tracked manually or the intel obtained via spying etc. Based on this, the Balance team would then help or hinder whichever of the two other teams whose victory points total they needed to aid or inhibit in rising.
The Vessel system may make such spying easier, depending on the mechanics involved. Do we think that will be the case? Does the advent of the Vessel system impact certain campaign types more than others? Certainly a big factor when it comes to import rules...for no-import Campaigns, you would be forced to use what you can find or craft it would seem. Definitely a huge factor now unless I`m mistaken...