Explanation about Crowfall guild systems
Hi guys i am wondering is there any explanation about guild systems? COuldn't find anything at FAQ or İN videos I have few doubts about zergs:(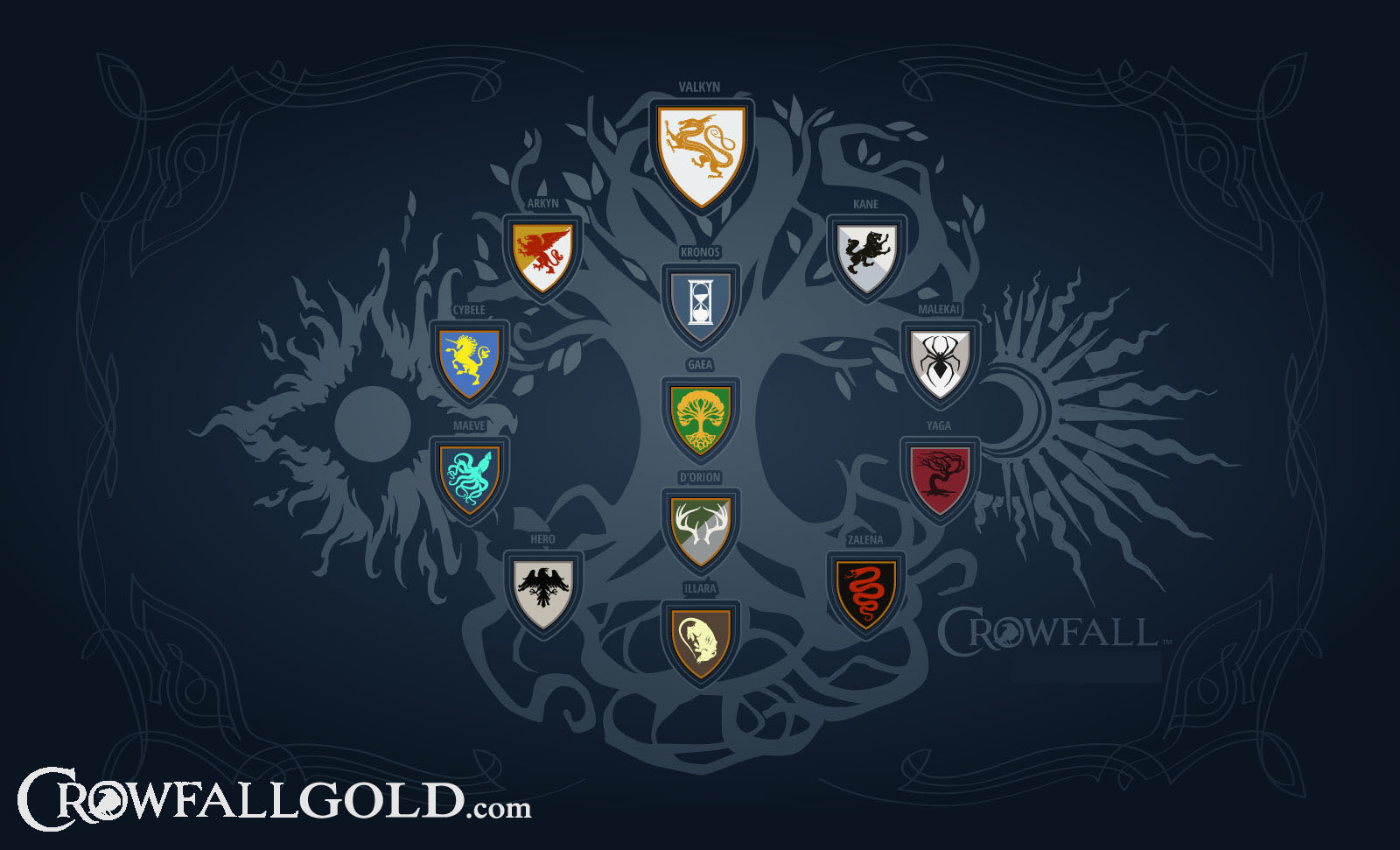 Total member cap for each guild
Total member cap from same guild/house/god for each campaign
These caps can give chance smaller groups to play and enjoy:) Otherwise campaign exactly turn to a survival game where maps dominated by alpha tribe and other player just leaving there because no incomes from there.
Alternatively, there ll be dynamic embargo rate for example if your guild/god/alliance gave more signed member for a campaign, in that campaign you have less percentage for embargo in win/lost condition less member higher rates... This system also work.
win/lost embargo
1000 member %20 / %10
500 member %30 /%15
100member %40 /%20
Other solution, you dont put a low cap for total member of guild you can restrict like 1000 ppl for a guild and you can creat a allience system for smaller guilds for example
Alliance cap 1000 member
Guild cap 600 member
Guild_1 300 member Guild_2 600 member Total member of Alliance_1 900 player
Guild_3 50 guild_4 20 guild_5 100 guild_6 90 guild_7 30 Alliance_2 300 player
If 1 guild from allience_1 wins all guilds at alliance_1 is count as win
At least these alliance system can give a balanced PVP and bigger social groups who comes from small groups. Furthermore this alliance member cap system make easier to group against zergs and give tiny groups to fight chance.
If they are not on server based or server based noting differs. I am sure we must have "total member cap for each campaign". In that way at least a 1000 people not come and destroy all 20,30, 100 people guilds one by one. Furthermore we definitely, need same dynamic for god based campaigns if somehow " most of the players choose same GOD because of boobs or pick malekai because of spider ,it wont end well " ( citation-crowfall youtube channel) ". On the other hand, its possible to stop players stop playing at these unbalanced campaigns by using reward system for win/lost condition which is inversely proportional to the amount of total member in the campaign.
ex: max 500 member from guild A in campaign x.
Small group cant wipe a large group there is no posibility for 20v100 or 40v200 its not possible in any game. I mentioned also alliance total member cap and other thing is even they become ally between alliances their dmg probably hit each other. As a result, their efectivity decrease and small group chances increase. I am not sure there will be friendly fire dynamic. Because it can be really complicated if its exist. As an example confessor tornado skill become useless if friendly fire is activate.
In Crowfall you cant collect 100 ppl in one pixel game not allowing it. That means you cant AOE burst dmg on 100 ppl. with 10 ppl. Your aoes are capable only kill 10-20 of them. Atacks showed in this video, doesnt work on big groups in Crowfall. You need to understand game physics before make a judgement or comparing with another game. I wish there will be friend fire option but in videos Dev said thats not easy thing to implement it in game especially after designed archetypes. Until now we have 3 range archetype which already released and their all skills going on one direction.
For now in Crowfall there is no aoe CC as i know and we dont have huge AOE skills. Maybe we get small aoe CC ( maybe with frostweaver) for now we dont have burst instant aoe dmg except druid(bouncing beetween 4-5 enemies hits900 1500 dmg?) and ranger (aoe hits 1-2k? for one time in video and that aoe not big enough for +15 vessel). Confesser skill tornado is slow. Frostweaver is not released. I dont believe there is a posiblity to 30v150 , 40v 200. I wish devs put guild cap 100-150 or alliance total member cap 500-1000/total number of guild in alliance. Or they can put dynamic embargo rules which changing according to your team size in that campaign.
Its possible kill large goups without CC but you need aoe instant burst dmg.