I havnt tested Crowfall yet so this has inspired these thought
When I play MMORPG's personally I like to play one class or character and put all my time making that class as best as he can be. Now I understand that in crowfall you can have different vessels and archetypes.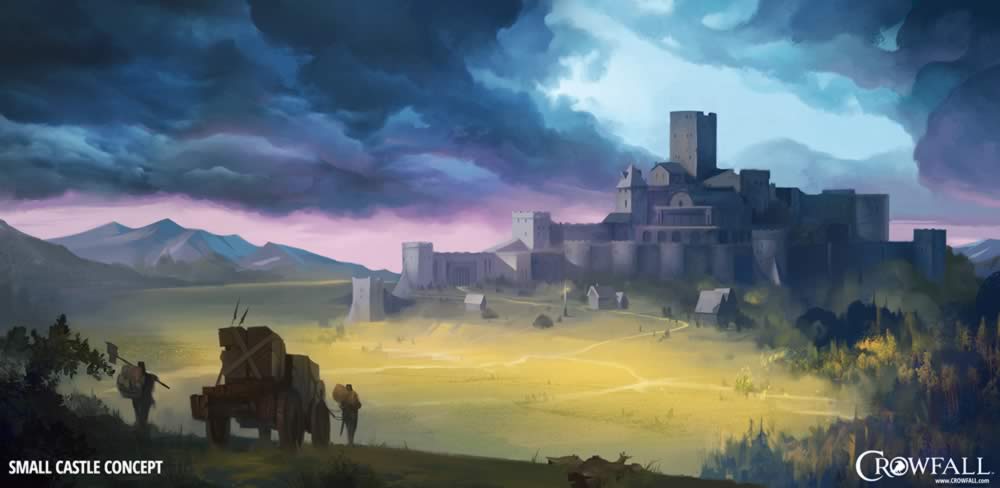 So saying this I have Four questions
First Question
Can I design my archetypes before hand and use that as a template so I look the same every time or even change my appearance with each vessel. Im guessing the vessel though may have a appearance at first if you find the body you can alter it anyway you see fit.
Answer1) From what I understand, you pick your appearance when you equip a vessel. Its unknown if there'll be templates or not, at least for launch.
Second Question
Will there be a training ground on character creation? (Im guessing having a Eternal Kingdoms I could probably just make all the characters I want and run around my EK to I find an archetype I feel like I want to play.)
Answer2) For launch, I doubt there'll be any formal training ground, but the EKs can act as such
Third Question
Once im in my Eternal Kingdoms is that were my character creation starts? Do I get a basic vessel for every archetype so I can run around in my EK to I find a Archetype I like the feel of?
Answer3) I imagine there'll be some system in place, but how ACE will handle first time character creation is unknown.
Fourth Question
So if I can create a look for each archetype regardless of the vessel does that mean I can alter my "physical appearance" anytime or once I choose my look I have to pay money to change it.
Answer4) I think once you choose a look, you'll have to change vessels or pay to change appearances, but ACE hasn't said much on changing your appearance.
(I personally dont mind either if people are free to change there appearance anytime because its just a "mortal Coil" or if its a physical manifestation of your soul so it cant be changed lightly. Meaning that when you see the player lets say "dragonslayer200" he always looks the same so you can recognize him. You know that assassin because hes been hunting you down for weeks. I presume you wont be locked to the vessel appearance because people want to have customization)
The reason I would like to see a training ground on the character creation screen, is that I dislike (In current MMOs) how I have to make a character name it and than delete it just to try out every class and sometimes there is a cut scene in front of it with a tutorial. I know it feels like im just lazy but I would like something like a small room you could swing your sword in a dummy do some jumps get the feel of each archetype, so I can create that character before I start the game. Personally when I start the game I dont want to have to backtrack straight away to play around with some sliders or different hair. Even though my vessel may die I want to be able to create my "look" in a alternative space so I dont have to keep deleting and re making my character to I get it how I like it. When I finally decide on an archetypes and appearance thats when I want to start my journey. (I guess I RP to much)
Saying all this if there is lets say an alter in my EK and the first time I make an archetype I can just simply delete my "blueprint" I guess that would be a nice way not to break my immersion and constant loading screens while im tweaking around with his appearance. Which brings up the question again would that delete that archetype for ever (with its skills) or do I need to pay for cosmetic changes.