Interface Woes During Testing
Hi everyone, I'm an alpha playtest backer and I've participated in the last couple of combat playtests. I'm 40, and I consider myself a casual gamer. I backed the game because 2016 is really in need of some good MMOs again. Also, Crowfall really has some unique appeal and ambitious concepts. I want to see this game succeed.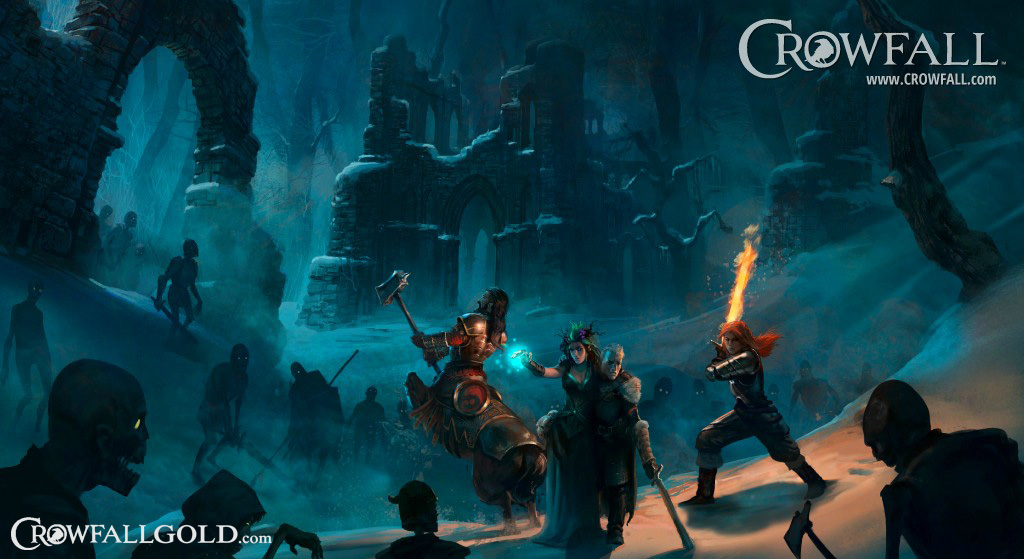 That being said, my attempts in the combats were disheartening. It appears that the only way to view things is by moving your mouse. So I'm really struggling with that concept. If this is correct, then you must use the AWSD or arrow keys to move, use the mouse to look around and then use the keys to perform combat? That seems unnecessarily complex. I looked for UI options to change that, but wasn't able to. I got frustrated and left combat each time before the end of the test. I think I speak for all the casual gamers, that having a WoW-ish interface is a good thing, or at least having the options to customize the game's UI to your liking. I would MUCH rather use the directional keys to move and view in that direction and use the mouse to target/attack. I think a lot of other gamers would as well.
Also, when you run to get equipment, it took me a while to see if I could get the gear. The proper gear for your class should be clearly visible (glowing, or wrong gears should show red), also instructions on how to get the gear onto your character should be obvious as well. Make the game easier to play and you'll have more players.
Of course if I'm wrong and not doing something properly or missing the option to change that, I'll be elated. If this is something we can fix or I can change on my end, I'll be pleased and not feel like I tossed away a lot of money to support a game I won't want play.