Most of your progression will be made in Crowfalls
I wanted to know what type of objective would you like to see in campaigns? I mean the idea that every campaign will be different with ever changing win conditions and various rule sets is something never really done before. So what kind of campaigns would you all like to see?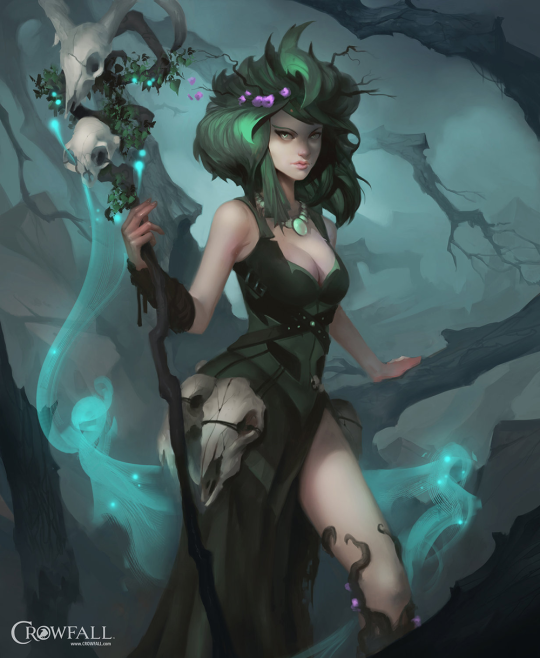 One I thought about that could contribute to more small scale fights would be a relic collecting one. The side with the most relics at the end of a campaign wins. That's the summery of it but you know I have more details to give too.
The temples you have to overcome that contain these relics are small and full of traps so bringing a army to obtain a relic would do more harm than good when entering a small area packed full of traps capable of wiping your entire group. And there would be many temples all over the map were multiple relics are able to be captured at one time too, so the side that decides to zergball every location would surely fall behind. Once you get the relic from the temple you have to secure it at one of your side's containers.
The containers could all be player made and must be defended in order to not have any relics stolen. This would also add to the desire of builders in campaign worlds if they could build better containers with more space and durable.
This would feed the people, like myself, who likes the big battle aspect of these kinds of games. The thing is, the temples will always spawn more relics and the key to the campaign is getting them faster than your enemies can.
I know what everyone is thinking, "how do we stop people from just zerg balling at the end and taking all the relics?" that's why I think the contains should be player made, anywhere they want. Hell why not make containers in some random caves around the map just to hide a few. If the side with the most relics make multiple bases and scattered relics around the map, the first issue for the enemy side is finding the relics, then assaulting it, and bringing relic back to your base. The temples will be marked when you need to get a relic from there which means you don't need to look cutting down most of the time.
It would also be nice if the relics gave buffs to the side who owns it if you are close enough to the location it is kept. Not big ones but small gathering/crafter/combat buffs, depending on the relic. That would give the defenders a small advantage when it comes to hoarding relics in a few bases. The buff value could also be linked to the quality of the container.
Another piece that could be added to discourage the idea of zerging everything to win is that you would loses some of the relics when taking them from destroyed enemy containers. Another aspect that can be linked to container quality. Making this zerg tactic more of a way to decrease the enemy's relic count than it is to grow your own.
So what do you think and if you have ideas for campaigns please post them. I'd like to see what you all can come up with.
This is why I started this topic, why not start thinking of idea now, that way when the devs start looking for ideas on win conditions they would have a pool of ideas right here. It's not to speculate but to try and influence the game. So please, if anyone has a idea or 2 post them.
And for the crafting idea, it doesn't need to be weapons. Why not make one where we make idols of the deity we are fighting for. So not only do you have to make them, but also defend them from the enemy?
I read the link and they did say campaign rules will be specific to certain Crowfalls but not just one rule set but multiple combination of attributes and mods.
And I'm sorry if I put relics as the objective item in the first post. I didn't mean to connect a already, or potential item to the rule set I was trying to suggest. But the idea remains the same. Go to a poi that spawns a resource that you need to win the campaign. The side with the most of these resources wins. Also the resource should be only used in that campaign and should not be allowed in a export vault.
IDK, about Crowfall being end game though, I think that will be the main game. The EK seems more like a pretty chill lobby. Depending on import rules the EK will only help so much. And you can only progress so far inside the EK.