My first Crowfall experience
Experience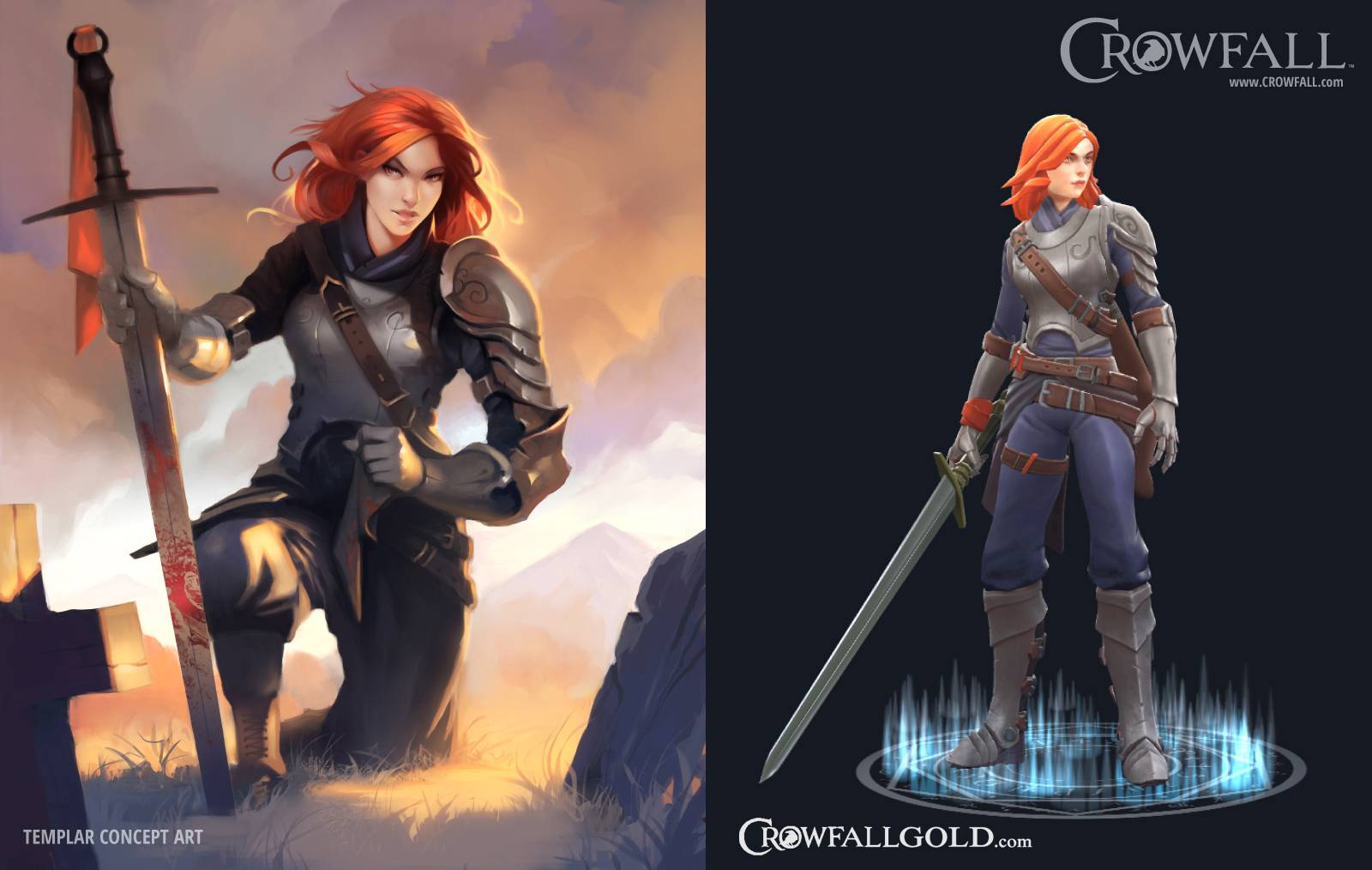 So far Siege has been the only thing I can play since no one plays Hunger dome. Despite all the lag I tried to play during the testing time and could not do much of anything. Because of this I can not comment on how classes play yet. Even without being able to play properly Siege seem very boring and just a zerg fest. As of right now I have no desire to play this game mode so I will wait tell we are allowed to play something else since I can't even play it properly. I am really disappointed that there is only specific testing times and only siege mode seems to be allowed but it is just not fun to play.
Suggestions
I wish there was a testing zone that I could at least try out each class and see how it plays without all the lag and having to wait for a test date. Maybe some kind of pvp arena zone also where you can duel other classes.
If siege was not the same castle over and over again and there were more objectives then just killing a tree it might be more fun. Of course I may not understand how the testing works.
Personally I think a lot of the current testing is more about what is going on with server side code. This is more a mini stress test for us as players.
The siege concept will hopefully become more fun as it becomes the players building the fortresses. When good designers begin to test out their creations we may see some early impregnable fortresses in campaigns. Then it becomes a chess match of how to overcome x design and what character builds are the best at that. There will be a lot of depth later on once the full game is implemented.
Just an FYI, you don't have to be around anyone else in SP in order to help testing. I thought it was enjoyable watching Tinnis' catapult video, where all he did was drive out into the hunger. Find a quiet place away from the starting group of players and get a feel for your skills before getting into the fray. Also just from reading the forums tonight, I can tell that some groups are going off and doing testing of new mechanics; so that is always an option as well.
A lot of the same objectives in SP are taken straight from Shadowbane; a few of the differences are 3 bane trees instead of 1 bane stone, the timer and deaths either adding or taking time away from the match. Right now it is a controlled enviroment, but that will not always be the case once we get more freedom to build for ourselves. Once that begins to happen, like I said even though it's the same objective, the route to that objective will dramatically change based on the players for each side.
All input is valuable from players.
I like tactical ways to win and not just numbers. I loved that in Battlefield 2142. Where there was more then one way to win. Either control all the silos that send missiles to the titan ship or take a trip to the titan and blow it up from the inside. The same thing took place in Aion where the keeps had different entrances to cover. Team work and coordination is a lot more fun then run in and kill or be killed. I have high hopes for this game because I love the idea of creating, farming, and taking down a castle.